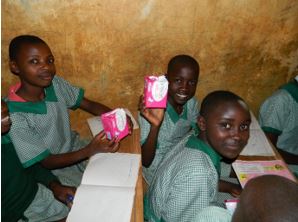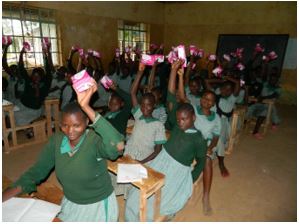 Every October 11th, world organizations come together to celebrate the girl child with the aim of raising attention to their needs and promote their empowerment. Kijana joined these organizations by celebrating at Emukangu Primary School in Western Kenya. The 2021 theme was "Digital Generation, Our Generation".
Kijana commemorated the day by having a series of events. One included a session with 104 students from Grades 6-8. Girls were informed of why it is important for them to get an education. Awareness of challenges they may face in attaining an education such as; early pregnancies, poverty in families, girls perceived as less valuable compared to boys, HIV & AIDS and more were discussed. Strategies to ensure that girls do receive an education included; older girls arranging time to visit younger girls in school (mentors), parents and communities enlightened on the importance of girl's education, girls forming study groups, and parents working with the government to ensure safety of girls, among others.
The climax of this event was when the girls were given 220 sanitary towels. Sanitary towels are not readily available to girls in Kenya. The lack of this essential resource hinders their academic pursuits. In addition, 10 fruit tree seedlings were donated to the students to promote protecting the environment. Students were assigned to write essays of phenomenal women they revere from their communities.
Kijana believes in and shall continue to collaborate with communities to ensure that girls are connected, empowered and supported to achieve their dreams. This aim will contribute to the growth of society and realization of Sustainable Development Goal 5 and 17 of Kenya's Gender Equality and Partnerships Goals.