Kijana Heroes is a series of posters of inspiring historical and contemporary figures, starting with Black individuals.
Kijana Educational Empowerment Initiative teamed up with Palm Beach County resident and graphic artist, Claire Salmon, to develop the series which, as of March 2023, comprises 60 inspiring historical and contemporary figures who have shared their wisdom and example by their change-making actions.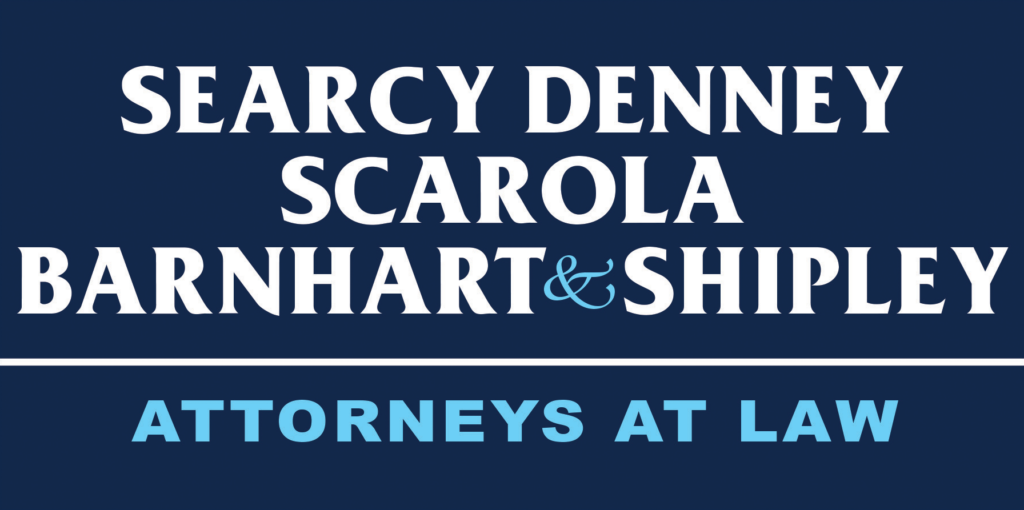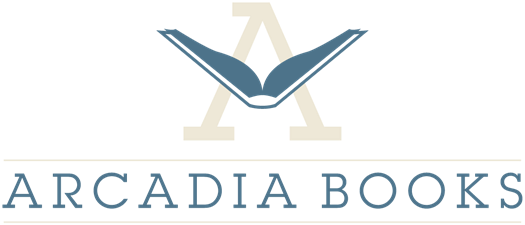 Chimamanda Ngozi Adichie

(1977- )
Born in Nigeria. She studied medicine for a year at the University of Nsukka for one year. Chimamanda left Nigeria for the United States at age 19 to continue her education, but not in medicine. She graduated summa cum laude from Eastern Connecticut State University with a degree in Communication and Political Science. Other advanced degrees followed. In 2015, she was named one of TIME Magazine's 100 Most Influential People in the world. In 2017, Fortune Magazine named her one of the World's 50 Greatest Leaders. Adichie uses her works to inspire women around the world in breaking gender constructions, stereotypes, and sexualities that have been made to subjugate women in society.
Alara of Nubia

(900 B.C.-765 B.C.)
Alara was a King of Kush. He is generally regarded as the founder of the Napatan royal dynasty by his 25th Dynasty Kushite successors and was the first recorded prince of Kush. He unified all of Upper Nubia from Meroe to the Third Cataract and is possibly attested at the Temple of Amun at Kawa. He is a deeply revered figure in Nubian culture and the first Kushite king whose name came down to scholars.
Known as "The Greatest," Ali was one of the first professional athletes to put politics before sports. He was the first boxer to win the world heavyweight championship on three separate occasions. Ali was known for his social message of black pride and black resistance to white domination and for refusing induction into the U.S. Army during the Vietnam War. He was an American professional boxer, activist, entertainer, poet, and philanthropist. Ali fought not only within the boxing ring but also as a vocal advocate for civil rights and other causes.
Queen Amanirenas

(60s-50s B.C.-10 B.C.)
Amanirenas was a queen of the Kingdom of Kush from c. 40 B.C to c. 10 B.C. She is one of the most famous kandakes, because of her role in leading Kushite armies against the Romans in a war that lasted five years. Amanirenas led an army of about 30,000 Nubian soldiers, armed with swords, bows and arrows, to fight the Romans in Egypt.
Maya Angelou was an American poet, memoirist, and civil rights activist. She published seven autobiographies, three books of essays, several books of poetry, and is credited with a list of plays, movies, and television shows spanning over 50 years. She received dozens of awards and more than fifty honorary degrees. Angelou was Hollywood's first female director and the first female inaugural poet in U.S. presidential history. In 1993 Angelou recited her poem, "On the Pule of Morning," for President Bill Clinton's inauguration. She was never hesitant to speak her mind, passionately defending the rights of women, young people and the ignored. Angelou effortlessly traversed the worlds of literature and activism, becoming a confidante to the original civil rights leaders and successors.
Saint Augustine

(354-430)
Augustine of Hippo, also known as Saint Augustine, was a theologian and philosopher of Berber origin and the bishop of Hippo Regius in Numidia, Roman North Africa. Augustine was canonized by popular recognition and recognized as a Doctor of the Church in 1303 by Pope Boniface VII. He is considered the patron saint of brewers, printers, theologians, sore eyes, and a number of cities and dioceses.
James Baldwin

(1924-1987)
James Arthur Baldwin was an American writer and activist. As a writer, he garnered acclaim across various mediums, including essays, novels, plays, and poems. James Baldwin wrote eloquently, thoughtfully, and passionately about race in America in his novels, essays, and plays. He is perhaps best known for his books of essays, in particular Notes of a Native Son (1955), Nobody Knows My Name (1961), and The Fire Next Time (1963).
Ibn Battuta

(1304-1368/1369)
Ibn Battuta was a medieval Muslim scholar and explorer. He wrote one of the world's most famous travel logs, the Rihlah. The great work describes the people, places, and cultures he encountered in his journeys along some 75,000 miles (120,000 km) across and beyond the Islamic world. Battuta contributed to the movement of Dar al Islam and preserved the influences that Islam had on the globe. His writings can be used as a window through his eyes as it was during his time.
Mary McLeod Bethune

(1875-1955)
Mary Jane McLeod Bethune was an American educator, philanthropist, humanitarian, womanist, and civil rights activist. She was a passionate educator and presidential adviser. In her long career of public service, she became one of the earliest black female activists that helped lay the foundation to the modern civil rights movement. Bethune was born to former slaves a decade after the Civil War. She devoted her life to ensure the right to education and freedom from discrimination for African Americans. She opened one of the first schools for African American girls.
Ruby Neil Bridges Hall is an American civil rights activist. She was the first African American child to desegregate the all-white William Frantz Elementary School in Louisiana during the New Orleans school desegregation crisis on November 14, 1960. At six years old, Bridges' bravery helped pave the way for Civil Rights action in the American South. Ruby's school district created entrance exams for African American students.
Shirley Chisholm

(1924-2005)
Shirley Chisholm was an American politician, and author. In 1968, she became the first black woman elected to the United States Congress, representing New York's 12th congressional district. She was also the first woman and African American to seek the nomination for president of the United States from one of the two major political parties (1972). Her motto and title of her autobiography – Unbought and Unbossed – illustrates her outspoken advocacy for women and minorities during her seven terms in the U.S. House of Representatives.
Bessie Coleman

(1892-1926)
Bessie Coleman was the first African American, and the first Native American, woman pilot. Bessie refused to speak anywhere that was segregated or discriminated against African Americans. Her goal was to encourage women and African Americans to reach their dreams. She became a symbol for millions of women of color at a time when African Americans were still battling segregation and fighting for equal rights across the country.
Dahomey Amazon warriors were an all-female frontline army of the Kingdom of Dahomey, a West African empire that existed from 1625 to 1894. Its remnants lie in modern-day Benin, which occupies a sliver of the coast between Nigeria and Togo. Whether conquering tribes or resisting European forces, the Amazons were known for their fearlessness.
Frederick Douglass

(1818-1895)
Frederick Douglass was an African American social reformer, abolitionist, orator, writer, and statesman. After escaping from slavery in Maryland, he became a national leader of the abolitionist movement in Massachusetts and New York, becoming famous for his oratory and incisive antislavery writings. His speeches and publications are part of America's cultural history and of African American contemporary literature and politics. Douglass' three autobiographies are one of the strongest influences in the slave narrative literary genre.
Medgar Wiley Evers was an American civil rights activist in Mississippi, the state's field secretary for the NAACP (National Association for the Advancement of Colored People), and World War II veteran who served in the United States Army. Throughout his short life, Evers heroically spoke out against racism in the deeply divided South. He fought against cruel Jim Crow laws, protested segregation in education, and launched an investigation into the Emmett Till lynching. White supremacists made several attempts on Evers's life before succeeding on June 12, 1963. After pulling into his driveway and getting out of his car carrying NAACP T-shirts reading "Jim Crow Must Go," Evers was shot in the back and died at the local hospital less than an hour later.
Marcus Garvey

(1887-1940)
Marcus Mosiah Garvey Sr. ONH was a Jamaican political activist, publisher, journalist, entrepreneur, and orator. He was the founder and first President-General of the Universal Negro Improvement Association (UNIA) and African Communities Council (ACL), through which he declared himself Provisional President of Africa. Garvey and the UNIA aimed to achieve Black nationalism through the celebration of African history and culture. He also stressed that black people needed to secure financial independence from white-dominant society. Garvey launched various businesses in the U.S., including the Negro Factories Corporation and Negro World newspaper. He is renowned worldwide as an ardent proponent of black pride, self-reliance, upliftment, empowerment, and equality for all people of color.
Leymah Gbowee is a Liberian peace activist responsible for leading a women's nonviolent peace movement, Women of Liberia Mass Action for Peace that helped bring an end to the Second Liberian Civil War in 2003. In 2012, building upon her influence in bringing about an end of the Second Civil War, she built the Gbowee Peace Foundation. In terms of her contributions to the conceptions of violence, Gbowee used her faith to push emphasis on why non-violence approaches are important to enact change.
Hatshepsut

(1478 B.C.-1458 B.C.)
Shirley Chisholm was an American politician, and author. In 1968, she became the first black woman elected to the United States Congress, representing New York's 12th congressional district. She was also the first woman and African American to seek the nomination for president of the United States from one of the two major political parties (1972). Her motto and title of her autobiography – Unbought and Unbossed – illustrates her outspoken advocacy for women and minorities during her seven terms in the U.S. House of Representatives.
Matthew Henson

(1866-1955)
Henson was a brave African American explorer best known as the co-discoverer of the North Pole with Robert Edwin Peary in 1909. It took the two nearly 20 years to reach the North Pole after many expeditions. While Perry was lauded for his efforts upon return to the United States, Henson was largely forgotten and ignored, despite his efforts that made the trip a success. Henson took part in some of the most harrowing and celebrated expeditions in modern history is by itself noteworthy, but the fact that he was so important to the success of the campaigns as a Black man in the pre-Civil Rights era is especially significant.
Zora Neale Hurston

(1891-1960)
Zora Neale Hurston was an American author, anthropologist, and filmmaker. She portrayed racial struggles in the early-1900s American South and published research on hoodoo. The most popular of her four novels is Their Eyes Were Watching God, published in 1937. As a leader of the Harlem Renaissance Hurston was a revolutionary in helping to protect the rights of African Americans. She was known during the Harlem Renaissance for her wit, irreverence, and folk writing style. Zora Neale Hurston made contributions to the acceptance of African Americans in society through her noteworthy folklore writing.
Imhotep

(reigned c. 2630-2611 BCE)
Imhotep was an Egyptian chancellor to the Pharaoh Djoser, probable architect of Djoser's step pyramid, and high priest of the sun god Ra at Heliopolis. Very little is known of Imhotep as a historical figure, but in the 300 years following his death, he was gradually glorified and deified. He is credited with inventing the method of stone-dressed building and using columns in architecture and is considered to be the first architect in history known by name. It is believed that, as the high priest, he also served as the nation's chief physician in his time.
John Lewis was an American politician and civil rights activist and icon who served in the United States House of Representatives from 1987 until his death in 2020. He was the chairman of the Student Nonviolent Coordinating Committee (SNCC) from 1963 to 1966. He was one of the "Big Six" leaders of groups who organized the 1963 March on Washington. In 1965, Lewis led the first of three Selma to Montgomery marches across the Edmund Pettus Bridge. Known as, Bloody Sunday, state troopers and police Lewis and the marchers. Lewis had an incredible life of "good trouble" in his life's work to bring about racial and social justice.
Patrice Lumumba

(1925-1961)
Patrice Lumumba was a Congolese politician and independence leader who served as the first prime minister of the independent Democratic Republic of the Congo. From June until September 1960. He played a significant role in the transformation of the Congo from a colony of Belgium into an independent Republic. Forced out of office during a political crisis, he was assassinated a short time later.
Wangari Maathai

(1940-2011)
Maathai was a Kenyan social, environmental, and political activist and the first African woman to win the Nobel Peace Prize (2004). She was also the first female scholar from East and Central Africa to take a doctorate (in biology), and the first female professor ever in her home country of Kenya. Wangari Maathai was a humanitarian. She fought the vicious cycle of environmental degradation and poverty. She also helped empower Kenyan women to plant trees and halt further environmental destruction to her home.
Miriam Makeba

(1942-2008)
Zenzile Miriam Makeba, nicknamed 'Mama Africa' and the 'Empress of African Song,' was a South African singer, songwriter, actress, and civil rights activist. She was associated with musical genres including Afropop, jazz, and world music. She was an advocate against apartheid and white-minority government in South Africa. Makeba was the first vocalist to put African music onto the international map in the 1960s.
Nelson Mandela

(1918-2013)
Nelson Rolihlahla Mandela was a South African anti-apartheid revolutionary, political leader and philanthropist who served as the first president of South Africa from 1994 to 1999. He was the country's first black head of state and the first elected in a fully representative democratic election, post-apartheid. Mandela showed heroism through his selfless and dedicated acts, by fighting to bring liberty and justice for his people and risking his life for equality of all.
Nanny of the Maroons

(1686-1733)
Nanny was the leader of the Jamaican Maroons. She led a community of formerly enslaved Africans called the Winward Maroons in a guerilla war over many years against British authorities. Nanny is recognized as an outstanding military leader who became in her lifetime and after, a symbol of unity and strength for her people during times of crisis.
Toni Morrison

(1931-2019)
Chloe Anthony Wofford Morrison, known as Toni Morrison, was an American novelist. Her first novel, The Bluest Eye, was published in 1970. The critically acclaimed Song of Solomon brought her national attention and won the National Book Critics Circle Award. She used African Americans as the speakers, and characters, and her writings also focused on rural communities. Morrison's literature greatly impacted people and society. It was important for young black people to see what she was doing, and it encouraged them to do the same.
Harry Moore

(1905-1951)


Harriet Moore


(1902-1951)
Harry Tyson Moore was an African American educator, a pioneer leader of the civil rights movement, founder of the first branch of the National Association for the Advancement of Colored People (NAACP) in Brevard County Florida, and the president of the state chapter of the NAACP. Harriet Vyda Simms Moore was an American educator and civil rights worker. She was the wife of Harry Moore.
The Florida couple who were active in the civil rights movement, paid the ultimate price for the freedoms won for their community when they were killed by Ku Klux Klan members in their own home in 1951. By the time of their death, Florida had the highest number of registered Black voters, far more than any other Southern state.
Mansa Musa

(c. 1280-c. 1337)
Musa Kieta, or Mansa Musa, was the ninth Mansa of the Mali Empire, one of the most powerful West African states. He has sometimes been called the wealthiest person in history, though his wealth is impossible to accurately quantify, and it is difficult to meaningfully compare the wealth of historical figures. Musa developed cities like Timbuktu and Gao into important cultural centers. He also brought architects from the Middle East and across Africa to design new buildings for his cities. Mansa Musa turned the kingdom of Mali into a sophisticated center of learning in the Islamic world.
Nandi was a daughter of Bhebhe, a past chief of the Langeni tribe and the mother of the famous Shaka, king of the Zulus. Nandi was a feisty and strong-willed young girl; she had her own way. Because King Shaka never married, Nandi, as his mother and Zulu queen mother was Shaka's most important and powerful influence. Nandi was a trusted adviser.
Queen Nefertiti

(1370 B.C.-1330 B.C.)
Queen Nefertiti was a queen of the 18th Dynasty of Ancient Egypt, the Great Royal Wife of Pharaoh Akhenaten. She played a prominent role in changing Egypt's traditional polytheistic religion to one that was monotheistic, worshipping the sun god known as Aton. Nefertiti is the symbol of beauty and feminine power. Her name means 'a beautiful woman has come.'
Queen Nzinga's known as one of the great women rulers of Africa. Queen Anna Nzinga of Angola fought against the slave trade and European influence in the seventeenth century. Known for being an astute diplomat and visionary military leader, she resisted Portuguese invasion and slave raids for 30 years.
Eunice Kathleen Waymon, known professionally as Nina Simone, was an American singer, songwriter, musician, arranger, and civil rights activist. Her music spanned styles including classical, jazz, blues, folk, R&B, gospel, and pop. During the civil rights movements, she released songs like "Four Women" that addressed racism and injustices. Nina became a leading voice of the civil rights movements describing the experiences of the African American community in the 1960s.
Ellen Johnson Sirleaf

(1938- )
Internationally known as Africa's "Iron Lady," President Ellen Johnson Sirleaf is a leading promoter of peace, justice, and democratic rule. She served as the 24th President of Liberia from 2006 to 2018. Sirleaf was the first elected female head of state in Africa. As president, Sirleaf secured millions of dollars of foreign investment and established a Truth and Reconciliation Committee to probe corruption and heal ethnic tensions in Liberia following strife.
Sojourner Truth

(1797-1883)
Sojourner Truth was an American abolitionist and women's rights activist. Truth was born into slavery in Swartekill, New York, but escaped with her infant daughter to freedom in 1826. After going to court to recover her son in 1828, she became the first black woman to win such a case against a white man. Truth became an outspoken advocate for abolition, temperance, and civil rights in the nineteenth century. Her Civil War work earned her an invitation to meet President Abraham Lincoln in 1864. She drew strength from God, whom she believed made it her purpose in life to help abolish slavery.
Harriet Tubman

(1820-1913)
Harriet Tubman was an American abolitionist and political activist. Born into slavery, Tubman escaped and subsequently about thirteen missions to rescue approximately seventy enslaved people, including family and friends, using a network of antislavery activists and safe houses known as the Underground Railroad.
Madam C.J. Walker

(1867-1919)
Madam C.J. Walker was an African American entrepreneur, philanthropist, and political scientist. She is recorded as the first female self-made millionaire in America in the Guinness Book of World Records. Walker rose from poverty in the South to become one of the wealthiest African American women of her time. She used her position to advocate for the advancement of black Americans and for an end to lynching.
Ida Bell Wells-Barnett was an American investigative journalist, educator, and leader in the civil rights movement. She was one of the founders of the national Association for the Advancement of Colored people (NAACP). Wells led an anti-lynching crusade in the United States in the 1890s. She went on to found and become integral in groups striving for African American justice.
Oprah Winfrey is the first African American woman to own her own production company, Harpo Productions. From an early age, she had the irrepressible will to become rich and famous, and she was convinced she would achieve her goals. Oprah is a positive impact maker who inspires others through her experience and her being. She empowers and supports others through her giving and passionately shares who she is and what she does with the world. Oprah believes in the power of authenticity of the human-being and in the unity of the people for a greater good.
Amanda Gorman is an American poet and activist known for works that address Black identity, feminism, marginalization, and climate change. In 2017, she was the first person to be named National Youth Poet Laureate. She also became the youngest inaugural poet in United States history when she read her poem "The Hill We Climb" at the 2021 inauguration of President Joseph R. Biden. The inaugural poem  called for unity and collaboration and togetherness among American people and emphasized the opportunity that the future holds. In 2016, Amanda Gorman founded a nonprofit called One Pen One Page. Its mission is to empower youth to use their voices and help eliminate inequality through education. Her first children's book, "Change Sings: A Children's Anthem" aims to empower children to be hopeful and make change.
Jason Reynolds is an American author of novels for young adult and middle-grade audiences. Reynolds found inspiration in rap and had an early focus on poetry while growing up in Oxon Hill, Maryland. Tupac and Biggie were major influences to his creativity. In 2014, his first novel "When I was the Greatest" won the Coretta Scott King/John Steptoe Award for New Talent. Following that success, Reynolds wrote eight more novels over the next four years. In 2018, he returned to poetry with "Long Way Down", a novel in verse that was named a Newbery Honor book, a Printz Honor Book, and best young adult work by the Mystery Writers of America's Edgar Awards. In 2020, Reynolds was named the Library of Congress' national ambassador for young people's literature. Jason Reynolds states, "the greatest gift young writers have is the voice that feels most natural".
Saint Josephine Bakhita

(1869-1947)
Josephine Margaret Bakhita, F.D.C.C., was a Sudanese-Italian Canossian religious sister who lived in Italy for 45 years, after having been a slave in Sudan. Slave traders kidnapped her from Sudan at age seven. The slave traders gave her the name Bakhita, which means "lucky".  In 2000, Sister Bakhita was declared a saint, the first Black woman to receive the honor in the modern era. Josephine Bakhita is the Patron Saint of Human Trafficking. She serves as a ray of hope for human trafficking victims and an inspirational demonstration of how a victim can recover from their trauma and become whole again. Today, the feast day for St. Josephine Bakhita is February 8th.
Julia Greeley

(1883-1918)
Julia Greeley, OFS, was an African-American philanthropist and Catholic convert. An enslaved woman later freed by the United States government, she is known as Denver's "Angel of Charity" because of her aid to countless families in poverty. Her cause for canonization was opened by Archbishop Samuel J. Aquila in 2016. Julia Greeley is one of six Black Americans who are on the path towards being recognized as saints in the Roman Catholic Church.
Thurgood Marshall

(1908-1993)
Thurgood Marshall was born July 2, 1908 in Baltimore, Maryland. Marshall was a civil rights lawyer who led the NAACP Legal Defense and Educational Fund and  used the courts to fight Jim Crow and dismantle segregation in the United States. He won 29 of 32 civil rights cases he argued before the Supreme Court, culminating in the Court's landmark 1954 decision in Brown v. Board of Education, which rejected the separate but equal doctrine and held that segregation in public education to be unconstitutional. Marshall became the nation's first Black United States Supreme Court Justice when he was appointed by President Lyndon B. Johnson in 1967. Marshall served on the Court until 1991.
George Washington Carver

(1864-1943)
George Washington Carver was an American agricultural scientist and inventor who promoted alternative crops to cotton and methods to prevent soil depletion. Carver was born  into slavery in Missouri and was the first African American to earn a bachelor's degree. He was one of the most prominent black scientists of the early 20th century. He developed 300 products from peanuts and 118 from sweet potatoes, in addition to new products from waste materials including recycled oil, and paints and stains from clay. He left behind a legacy as not only one of America's greatest inventors, but also as a pioneering agriculturalist, award-winning artist and humble humanitarian.
Robyn Rihanna Fenty NH is a Barbadian singer, actress, and businesswoman. She was born in Saint Michael and raised in Bridgetown, Barbados. With sales of over 250 million records worldwide, Rihanna is the second-best-selling female music artist of all time. She has earned 14 number ones and 31 top-ten singles in the United States. Rihanna's accolades include nine Grammy Awards, 13 American Music Awards and more. Aside from music, Rihanna is known for her involvement in humanitarian causes, entrepreneurial ventures, and the fashion industry. She is the founder of the nonprofit organization Clara Lionel Foundation, cosmetics brand Fenty Beauty, and the fashion house Fenty and LVMH. She was appointed as an ambassador of education, tourism, and investment by the Government of Barbados.
Saint Martin de Porres

(1579-1639)
Martin de Porres Velazquez OP was a Peruvian lay brother of the Dominican Order who was beatified in 1837 by Pope Gregory XVI and canonized in 1962 by Pope John XXIII. He is the patron saint of mixed-race people, barbers, innkeepers, public health workers, and all those seeking racial harmony. His acts of compassion for the sick became part of the justification for his canonization as the first black saint of the Americas. His feast day is November 11th.
Edwidge Danticat is a Haitian-American novelist and short story writer. Her first novel, Breath, Eyes, Memory, was published in 1994 and went on to become an Oprah's Book Club selection. Danticat has since written or edited several books and has been the recipient of many awards and honors. Danticat is a writer whose moving and insightful works across many genres enrich our understanding of Haiti and the complexities of the immigrant experience. Her writings reflect stories about community, family, and love.
Thea Bowman was a granddaughter of slaves. Sister Thea Bowman was an African American woman who endured racism and inequality. Thea Bowman, FSPA was a Black Catholic religious teacher, musician, liturgist and scholar who made major contributions to the ministry of the Catholic Church toward African Americans. Sister Thea became the first African-American woman to receive a doctorate in Theology from Boston College in Massachusetts. Throughout her life, Sister Thea refused to accept the racial injustices that she witnessed within her community, paving the way for future female leaders. She promoted education and cultural awareness for those who were marginalized and worked tirelessly to bring people together.
Tegla Loroupe is a Kenyan long-distance track and road runner. She is also a global spokeswoman for peace, women's rights and education. Loroupe holds world records for 25 and 30 kilometers and once held the world marathon record. Loroupe was the first African woman to hold the marathon World Record (April 19, 1998 – September 30, 2001). She was also the first woman from Africa to win the New York City Marathon. Besides Loroupe's prolific running achievements, she is also known for her goodwill. In 2003, Loroupe created an annual series of Peace Marathons sponsored by the Tegla Loroupe Peace Foundation "Peace THrough Sports". Various world leaders run with warriors and nomadic groups in her native Kenya, in Uganda and in Sudan, to bring peace to an area plagued by raiding warriors from battling tribes. In 2010 the Kenyan Government lauded her achievements as hundreds of warriors had laid down their weapons. In 2016, Loroupe was the person organizing the Refugee Team for that year's Summer Olympics in Rio. Loroupe has also established a school, Tegla Loroupe Peace Academy and orphanage for children from the region in Kapenguria, a high-mountain town in north-west Kenya.
Solomon D. Spady

(1887-1967 )
Solomon Spady was born in Cape Charles, Northampton County, Virginia. He completed his education in their public schools and graduated from Hampton Normal and Agricultural Institute, now Hampton University, in 1912. Spady began his teaching career in Virginia. He taught one year at his alma mater for one year before teaching physics at Virginia Union University. In 2014, he received a teaching certificate from the State of Virginia and began his career in public education in Cape Charles, Virginia. He became affiliated with the New Farmers of America, the largest black farm youth organization in the world. During this time, he formed a lasting acquaintance with agricultural chemist and fellow Kijana Hero, Dr. George Washington Carver. In 2022, Spady accepted a teaching position that also carried the responsibility of principal at the County training school formerly named Delray Colored number 4, the first school made in Delray Beach. in Delray Beach, Florida. Spady was also committed to helping his community. He was an active member of Mt. Olive Baptist Church, the first church built in Delray Beach by African Americans in 1896. He served as church clerk for more than 20 years, Sunday school teacher, Baptist youth teacher and group leader in church rallies.  Solomon Spady said his philosophy is simple, "God, country and the people first; self last. Face your daily problems prayerfully; keeping in mind that the highest service to God and to yourself is to serve your fellow man".
Julius Nyerere

(1922-1999 )
Julius Nyerere was a Tanzanian anti-colonial activist, politician and political theorist. He governed Tanganyika as prime minister from 1961 to 1962 and then as president from 1962 to 1964, after which he led its successor state, Tanzania, as president from 1964 to 1985. Nyerere was a founding member and chair of the Tanganyika African Union (TANU) party, and of its successor Chama Cha Mapinduzi, from 1954 to 1990. Ideologically an African nationalist and African socialist, he promoted a political philosophy known as Ujamaa. In 1954, he helped TANU, through which he campaigned for Tanganyikan independence from the British Empire influenced by the Indian independence leader Mahatma Gandhi, Nyerere preached non-violent protest to achieve his aim. A graduate of the University of Edinburgh and teacher by profession, Nyerere was honored with the Jawaharlal Nehru Award for International Understanding and the Gandhi Peace Prize in recognition of his notable achievements.
Ngugi wa Thiong'o

(1938- )
Ngugi wa Thiong'o is a Kenyan author and academic who writes primarily in Gikuyu (Kenyan Bantu language) and formerly wrote in English. He has been described as having been "considered East Africa's leading novelist". His popular and prizewinning Weep Not, Child (1964) was the first major novel in English by an East African. It is a story of a Kikuyuy family drawn into the struggle for Kenyan independence during the state of emergency and the Mau Mau rebellion.As Thiong'o became sensitized to the effects of colonialism in Africa, he adopted his traditional name and wrote in Gikuyu. Nyerere was jailed for writing a play in Gikuyu, his native tongue, rather than in English. He was forced to spend much of his life in exile, and today, he teaches at the University of California, Irvine and is the founding director of the International Center for Writing and Translation. Notable awards include: PEN/Nabokov Award for Achievement in International Literature, and Tahiti Fantasia Award.
Kofi Atta Annan was a Ghanaian diplomat who served as the seventh secretary-general of the United Nations (UN) from 1997 to 2006. Annan and the UN were the co-recipients of the 2001 Nobel Peace Prize. Annan was responsible for certifying Israel's withdrawal from Lebanon in 2000, and in 2006 his efforts contributed to securing cessation of hostilities between Israel and Hezbollah. Annan continued to use his experience to mediate and resolve conflict after stepping down as UN Secretary-General. Kofi Annan established and was also the founding chair of the Kofi Annan Foundation in Geneva, Switzerland, which seeks to mobilize political will to overcome threats to peace, development and human rights. In 2007, he became Chair of the Africa Progress Panel, composed of ten distinguished individuals from the private and public sector. It advocates equitable and sustainable development in Africa. In 2008, after widespread violence occurred during Kenya's 2007 presidential election, Annan co-chaired the Panel of Eminent African Personalities, appointed by the African Union to help find a peaceful solution to the crisis. In 2012, he was appointed the Joint Special Representative for Syria by the UN and the Arab League to help find a resolution to the ongoing conflict there. Also that year, Annan was appointed Chair of the Elders, an independent group of global leaders who work together for peace and human rights. Post 2012 until his death in 2018, Annan worked to promote free and fair elections to promote global Democracy, promote peace and combat the drug crisis and efforts to guide youth on how to counter violent extremism. President Barack Obama said the following in a tribute following Annan's death in 2018, "Long after he had broken barriers, Kofi never stopped his pursuit of a better world, and made time to motivate and inspire the next generation of leaders".
Jackie Robinson

(1919-1972)
Jack (Jackie) Roosevelt Robinson was an American professional baseball player who became the first African American to play in Major League Baseball in the modern era. Robinson broke the baseball color line when he started at first base for the Brooklyn Dodgers on April 15, 1947. Rather than react to constant racial abuse from fans and other teams alike, Robinson used unfathomable restraint and poise, turning the other cheek so as to not give his detractors any reason to end his career and effort to integrate baseball. He won the Rookie of the Year Award in 1947. Robinson played from 1947-1956, appearing in 1,382 games and recording a .311 career batting average. He was inducted into the Major League Baseball Hall of Fame in 1962, his first year on the ballot. Following his baseball career, Robinson never stopped crusading on behalf of full civil rights for all people, until his death in 1972. He believed the United States was too good a nation to shirk the goals of fair and equal treatment for all people.
Eva Williams Mack

(1915- )
Eva William Mack was born in Birmingham, Alabama. She moved to West Palm Beach in 1948. She was a public health nurse for 26 years, then a Florida A&M University instructor, then the first health specialist for the Palm Beach County School Board. She lobbied for health classes in all grades, including courses in sex education, and she helped change the policy of expelling pregnant students. On March 25, 1982, Mack became the first black mayor of West Palm Beach. Mack said of becoming the city's first black mayor, "I am not proud of the fact that I am the first black mayor of West Palm Beach, when other city commissioners selected her. As I think back over the years, I remember the many black men and black women who tried and failed in their attempts to win election to this commission". Until 1978, West Palm Beach had a de facto segregated commission. There were no districts. Most of the five commissioners lived south of Southern Boulevard, and each commissioner was white.
Ebby Shiroya is Director of the Kijana Global Innovation School and has served as the Construction Manager for the physical development of the school since 2019. She is a mother, sister, entrepreneur, global traveler, explorer, farmer, wife and partner of Kijana President James P. Cummings as well as a community leader. For more than two decades, she has started numerous entrepreneurial ventures, including street seller or vender, taxi driver, tuk-tuk owner, restaurant and bar owner and manager, boutique owner, bamboo farmer and grower of various agricultural products and trees. Incorporating her decades of experience managing people and products, she has turned her primary attention to school building. Since 2019, she has worked tirelessly, as the key person overseeing school development, converting  an empty sloppy, undeveloped piece of land into a vibrant learning community, with 173 students and 35 teachers and staff members in a period of four years. Virtually every element of school development, from uniform creation to ordering cement and acquiring books and other items goes through her.  Additionally, she collaborates and works with community partners and leaders and travels frequently to the United States to assist in fundraising. She is still a youngster and has many decades hopefully to go in advancing her community advancement and connective work.
F. Malcolm Cunningham Sr

(1927-1978)
Frank Malcom Cunningham, Sr.  was a pathbreaker and opportunity opener for citizens of Palm Beach County. The Palm Beach Post, wrote, "whatever is 'open' about Palm Beach County politics, schools, housing and jobs is due in large part to F. Malcom Cunningham Sr's leadership." Palm Beach County Residents have a debt of gratitude to his energy, perseverance, and leadership. He was the first Black person since Reconstruction to be elected to any public office in Florida, when he was elected to the Riviera Beach Town Council in 1962. He opened the first Black law practice in West Palm Beach in 1953 and it remains one of the oldest Black owned law practices in Florida. He was a leader in forcing desegregation of Florida's schools and of the turnpike. Cunningham Park in Riviera Beach is named after him and one of many honors. He lived in Florida his entire life, apart from attending Howard University in Washington DC for a law degree. Born in Plant City in 1927, he attended Florida A&M University. He died in 1978.
Cinthia Becton retired in May 2000 after teaching 32 years in the Palm Beach School District. During those years, she was involved with the Teachers' Associations at the local, state, and national levels. Cinthia also served in various community education activities. She was elected to the Riviera Beach City Council in 1990. While serving on the Council, she started a School Community Collaboration that involved city leaders, principals, various agencies, and the school district area administration. In addition, Becton served over 20 years at St George's Center, Inc. first as a Program Director with the youth and later as the Executive Director. She currently is on the Board of Directors and is a volunteer. She is involved in community organizations: Trustee of the City of Riviera Beach General and, Employee Pension Board. Cinthia Becton extends her effectiveness in the community by working with people and organizations who are involved in positive activities.