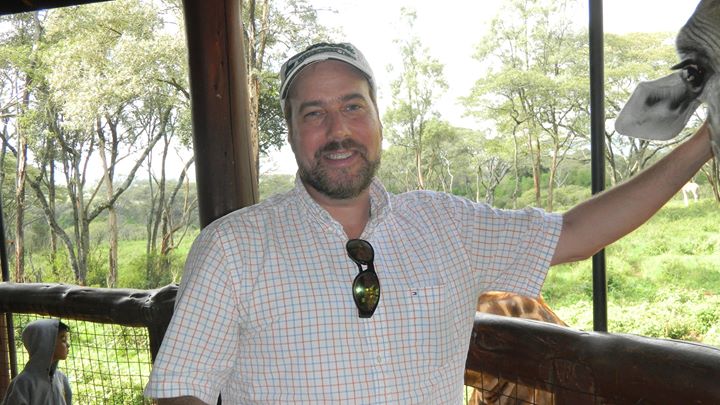 James P. Cummings,
President and Executive Director
James P. Cummings was born and raised in Wisconsin, and has lived in Palm Beach County, Fl since 1995. He earned a BA in History and International Studies from Macalester College, in St. Paul, MN and an MA in History from the University of WI-Madison. He served as a WorldTeach volunteer in western Kenya in 1987-88, where his deep interest in Kenya and Africa was truly born. He has close to 25 years teaching experience, having taught at Ebusiloli Secondary School in Bunyore, Kenya, The Prairie School, in Racine, WI, The Benjamin School in North Palm Beach, Fl, and Seminole Ridge Community H.S., in Loxahatchee, FL. He and Bruce Huber founded Kijana Educational Empowerment Initiative in 2002. He has travelled back to Kenya over 25 times since serving as a volunteer. He has brought over 70 Americans to visit the communities in Western Kenya and initiated and orchestrated cross-cultural visits to the United States of many Kenyans.  He organized and served as link teacher for two month-long student expeditions to Tanzania and South Africa. He was recognized as a Distinguished Educator three times in the early 2000s by Who's Who Among America's Teachers and won a Lifetime Achievement Award from his high school, St. Mary Central H.S, in Neenah, WI.  Kijana Educational Empowerment Initiative was named an Extraordinary Charity in 2013 and 2014 by Extraordinary Charities of Palm Beach County.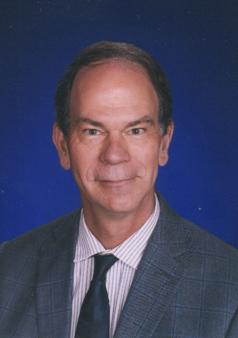 Bruce Huber, Vice-President
Bruce A. Huber, an educator, accomplished musician, instrument teacher, artist, and avid SCUBA diver. He has taught at the Oakwood School in Poughkeepsie, NY, The Good Hope School on St. Croix, in the US Virgin Islands, and at The Benjamin School, in Palm Beach County, FL. He holds a BA and MFA from Band College in NY.  He is a co-founder of the organization, along with James P. Cummings. He has travelled to Kenya three times and developed the physical architectural vision of the Mwituha Library and amphitheater as well as the vision for the site plan of our new Kijana Global Innovation School.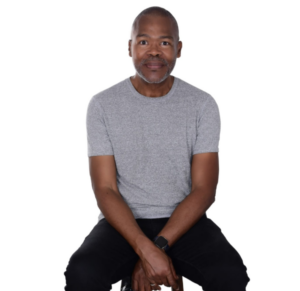 John Slocum was born in Philadelphia and spent his early childhood there. He graduated from high school in Heidelberg, Germany. He has a variety of business experiences, particularly in the non-profit sector. He has worked with over 20 non-profits, assisting many in development from the ground up and has served in many capacities from board member to executive director. He is a former pharmaceutical executive and founder of the Servant Leader Meet Up Group. He has a BS degree in Information Technology from Barry University. He is the author of the book, Science of Feeling Good: Unleashing the Power of the Heart (2020).  He believes that love is the only glue that can bind us all together. He is a world citizen and spends part of the year presently in Colombia.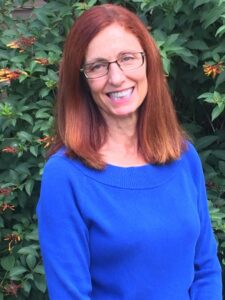 Lynne Feyk is an award-winning teacher with over 30 years of experience in secondary school education and administration. She began her educational career in high schools in Pennsylvania and Georgia, serving in a variety of teaching and administrative roles. Lynne moved to Florida in 1992 joining the English Department at The Benjamin School. As an English teacher and later College Counselor at TBS and Assistant Director of College Guidance at Katz Yeshiva High School of South Florida, Lynne focused on helping students in developing their writing skills and crafting their college essays. She now works as an independent counselor with the College Admissions Counseling Group in Palm Beach Gardens, FL.  Lynne holds a BA in English from Dickinson College and a Masters of Education from Temple University, with additional graduate level work at UCLA and Trinity College, Dublin.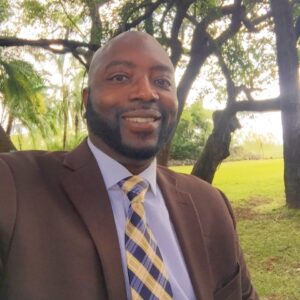 John Billingsley is an environmental engineer in Milwaukee, WI. He has worked with solar projects and wastewater treatment. He was born in Zambia, and raised in Racine, WI. He attended the Prairie School, where he was a 9th grade World History student of Kijana President, James P. Cummings. He served in the US Marine Corps for four years. He was a consultant/engineer for the city of Atlanta transit system for eight years. He has established a land management and consultancy firm in Zambia and has worked with other African-centered NGO's.  He is deeply dedicated to the educational and social uplifting of youth of Africa.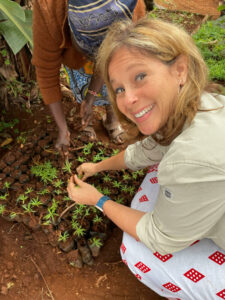 Jen Cullerton Johnson is a creative writer, educator, and sustainability advocate. Jen has a longstanding interest in Kenyan Nobel Peace Prize winner, Wangari Maathai and has written two notable works about her: Story of Environmentalist Wangari Maathai (2019); and Seeds of Change: Wangari's Gift to the World (2011), which was co-authored with Sonia Lyn.
Jen teaches in the Chicago Public Schools system as a Secondary School Teacher for English Literature and Special Education at Jefferson High School. She also serves as an Adjunct Instructor for Writing and Composition at Wilbur Wright College, City Colleges of Chicago, since 2016. In 2014, she founded and currently serves as CEO of Green LIteracy, an environmental-educational consulting firm that empowers young people to take critical stances and action toward earth stewardship. In 2019, Jen co-founded Books on Beaches, an NPO that provides literacy in the form of children's books into Family Court waiting areas across the country.
She serves as a subject matter expert in youth workshops, Skype visits, virtual gardening educator inservice, consulting, and speaking engagements. She is a member of the Association of Writers and Writing Programs; Society of Children's Book Writers and Illustrations; National Council of English Teachers; United States Board on Books for Young People, and other professional organizations.
She is the recipient many awards, including: Coretta Scott King/John Steptoe Award for New Talent in Illustrations EMIERT/ALA 2011 Notable Books for a Global Society, International Reading Association (IRA), 2011; and Amelia Bloomer Project – Feminist Task Force, American Library Association (ALA) 2011 Green Earth Book.
She is very excited to join the Kijana Board of Directors and looks forward to visiting the Kijana Global Innovation School and working with the vibrant youth and school community members.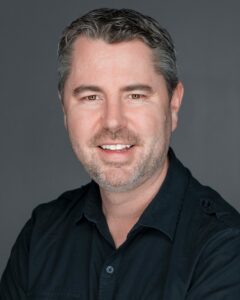 Andrew Isaacson is a Managing Partner and Owner of The Famous Group (TFG): an award-winning fan experience company. Andrew oversees TFG's business development, both live action and post production divisions, as well as operations and technology for sports, brands, and live entertainment. Andrew has produced countless projects including content for 18 Super Bowls and 7 NHL All-Star games. Clients include AT&T, Audi, Nike, Mercedes-Benz, CBS Sports, FOX, Madison Square Garden, NCAA, WWE, Major League Baseball and 90+ professional teams such as the Dallas Cowboys and New York Yankees. Other major events include the Ryder Cup, Kentucky Derby, Houston Rodeo, Lollapalooza, MTV Video Music Awards and the NBA All-Star Game. In 2011, Andrew oversaw the development of a software solution to publish fantasy football statistics for all 32 clubs in NFL stadiums. "Stats-In-A-Box" led to the development of "Vixi" in 2013, becoming the first 3D social media display platform, and now patented aggregator to display Twitter and Instagram photos on video boards. In 2019, he pioneered "Mixed Reality technology" with the Baltimore Ravens + Super Bowl LIV's "NFL 100 All-Time Team" and most recently, produced the first-of-its-kind and now award-winning "live commercial" for Chipotle and the NHL. A native of Wisconsin, after attending The Prairie School (Class of '95), Andrew attended Knox College in Galesburg, IL. He graduated with degrees in Education and Theater before moving to Los Angeles in 2001. After landing a job as an editor, he cut together his first "hype" video for the Los Angeles Clippers and has never looked back.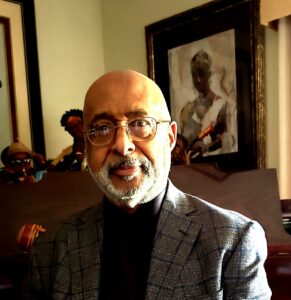 Lee Hooks is longtime musician, educator, entrepreneur, award-winning organization builder and Palm Beach County community connector. He attended primary school and high school in West Palm Beach, graduating from John F. Kennedy Junior Senior High School in Riviera Beach in 1964. He taught music in Palm Beach County schools for 35 years and in retirement (since 2003), has been a central builder of the Northside West Palm Beach Kiwanis International Club, serving as president four times and Lieutenant Governor twice, achieving the distinction of Distinguished Lieutenant Governor twice. Additionally, he has won numerous awards, including the Kiwanis International Walter Zeller Award, and "Most Influential Teacher of the Decade" 1970-80 for Northshore H.S., Kennedy H.S., and Roosevelt H.S. He is a member of numerous organizations. He brings a wealth of educational, community connectivity and organization building experience to Kijana.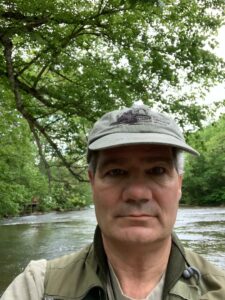 Mark Madison is the Historian and Manager of the Branch of Heritage and Partnerships for the U.S. Fish and Wildlife Service. In that position he manages a museum, archives, partnerships, and youth programs relating to wildlife conservation. He has a doctorate in the History of Science from Harvard University and Biology and History degrees from Macalester College. He has taught at Harvard University, University of Melbourne (Australia), and Shepherd University.  Prior to that he spent three years in the Philippines doing tropical reforestation as a U.S. Peace Corps volunteer. He is a founding board member of Kijana Educational Empowerment Initiative, having served on the Board since 2002.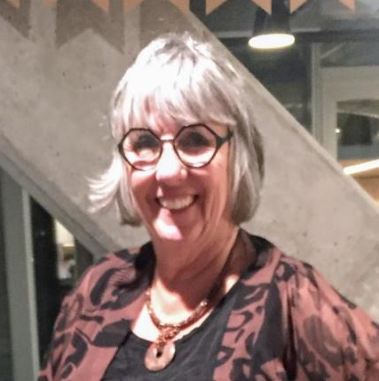 Nancy McDaniel is a graduate of Northwestern University, where she majored in sociology. Immediately after graduation, she began what turned out to be a 28-year career at Leo Burnett, a global advertising agency based in Chicago. Her expertise was in consumer research and planning.
Nancy took early-early retirement at the end of 1997. Her plan was to work for a couple of years somewhere in Africa, which is her passion and where she thinks her soul lives. That didn't work out so Nancy filled her life with volunteer work and a contemporary African art business called Dumela (from 1998 to 2015). She also was a Contributing Editor to a (pre blog) website called GoInside where she wrote and published many articles, mostly about Africa. GoInside is now BolesBlogs.com, you can read her articles there.
Nancy passionately loves Chicago, where she lives in a 125+ year old house in the Lincoln Park neighborhood. For many years she was a Chicago Greeter, showing visitors around her favorite parts of town. She has volunteered at Lincoln Park Zoo for 25 years and continues to do so. She was on the Board of Remy Bumppo Theatre Company for nearly 20 years and was the Founding Board President. She is also a volunteer with The Chicago Saints, volunteers for the performing arts, as theater is a passion of hers.
An inveterate traveler, she has participated in nearly 15 Earthwatch projects, in Australia, Alaska and various parts of Africa as a volunteer on scientific research projects. Nancy's first trip to Africa was on a Kenyan safari with a group from Lincoln Park Zoo in 1987. Since that time, there have only been 5 years (3 of which were due to the pandemic) where she hasn't been to the continent at least once. So, she has been to Africa more than 30 times, primarily on photographic safaris to East and southern Africa.
Nancy is greatly looking forward to joining the Board of Kijana and is eager to visit the school and see her Africa Trees mural in person.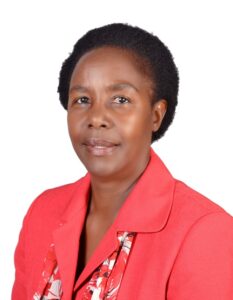 Mary M. Ngati is a licenced real estate broker with offices in the United States and in Kenya. Born in Kenya, Ms. Ngati migrated to the United States in 1990 and opened and ran a retail store in Key West, FL before relocating to West Palm Beach, FL. Ms. Ngati spends half the year in the United States and half the year in Kenya and has extensive experience as a small scale entrepreneur in both countries. Consequently, she is well-versed in the business and social cultures of both countries. She understands the challenges of developing a business from the ground up with limited resources.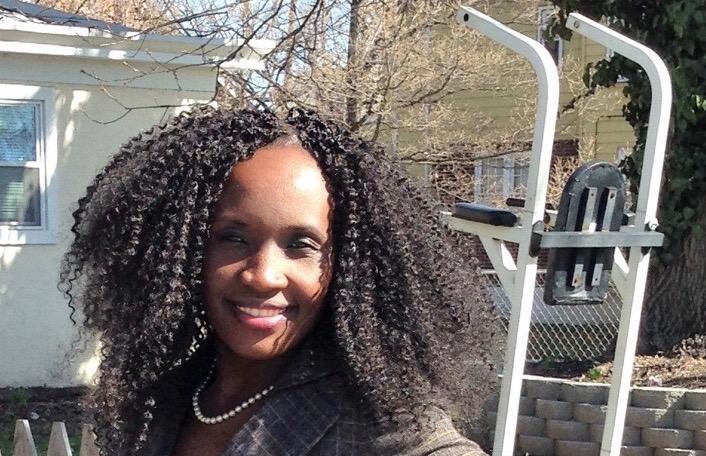 Rhinah was born in Vihiga County, Western Kenya. She attended Ebusiloli Secondary School, Kijana Educational Empowerment Initiative's Flagship School from 2001 to 2005. In 2003, when Rhinah's mum couldn't afford her tuition, Kijana founder, Jim Cummings stepped in to pay it for the rest of her high school years. Rhinah became the first girl from Ebusiloli to qualify to join the university on a government subsidized program in 2007. Many others have since followed in her footsteps. After beginning her university studies at The University of Nairobi, she applied to Zawadi Africa, and was awarded a scholarship to study in the United States of America and was accepted at Arkansas Baptist College in Little Rock Arkansas from the fall of 2008. In addition to attaining a bachelor's degree in Business Administration, Rhinah currently holds an MBA from Lynn University, in Boca Raton, FL and a Master of Science in Project Management from Harrisburg University of Science and Technology. She currently resides in the greater Boston area and works with the Commonwealth of Massachusetts, Department of Education as a Software Business Analyst/Project Manager.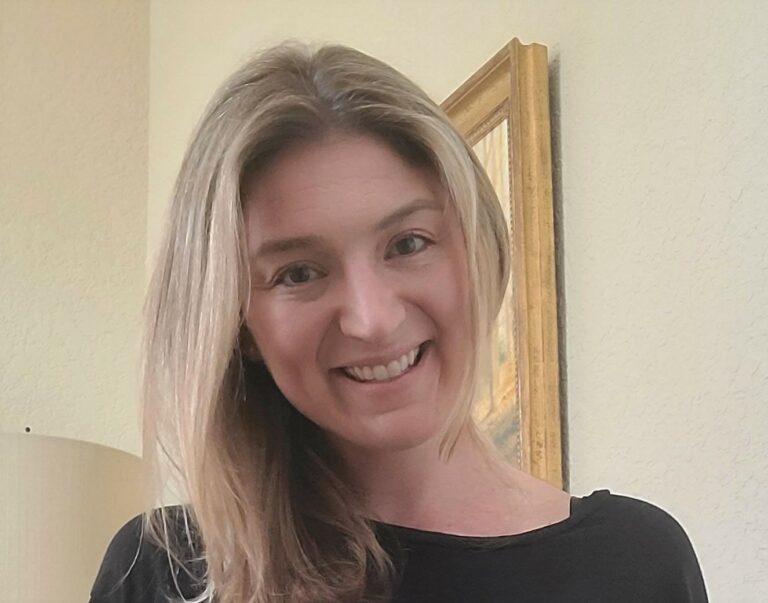 Alexandra Sexton-Milligan
Alexandra Sexton-Milligan (Ali) works in Sales Learning & Development as a Senior Manager of Talent & Learning in the NY Metro area with over 15 years of experience in Sales and Sales Operations. She has a Master's degree in Organizational Leadership from Quinnipiac University and holds a B.S. in Public Relations from the University of Florida. She has recently obtained a Business Analytics Certificate from Cornell Universsity and a DEI in the Workplace Certificate from the University of South Florida. Ali's standout strengths are teacher/pioneer which lend to her passion for developing others and a constant drive to improve things and move forward. Ali was raised in North Palm Beach, FL. She attended The Benjamin School, where she was a student of Kijana President, James P. Cummings. While attending Benjamin, she was introduced to Kijana Educational Empowerment Initiative and has been an advocate ever since. Ali is thrilled to be part of the board of directors. She currently resides in Connecticut.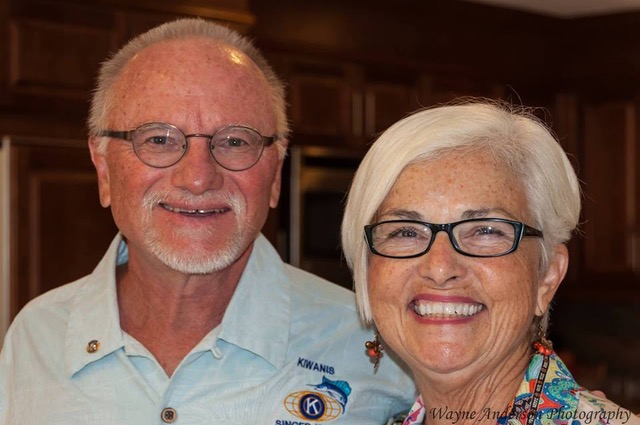 Helen is retired and a veteran community volunteer. Helen's interests center around projects for children. She is a member of the Lake Norman Kiwanis Club, Cornelius NC and strongly supports the Kiwanis' statement "serving the children of the world, one child, one community at a time." Helen, pictured with her husband, Chet, have their own foundation, April is for Authors Foundation, which sponsors BAM WPB, a festival of books, arts, and music for children of all ages in West Palm Beach, Florida. In 2019, they both participated in the Kijana Culture and Collaborative Expedition to Kenya. Helen and Chet and Kijana President, James P. Cummings, met through common Florida Kiwanis Division 20 memberships and activities.