Since 2002, Kijana Educational Empowerment Initiative a 501 (c)(3) non-profit organization, has provided a pivotal role in helping to transform education in Kenya, most significantly in Vihiga County in Western Kenya. Vihiga County, amongst the relatively poorer areas of Kenya, suffered from very limited educational resources, and relatively low educational outcomes. Potential for advancement to higher education was limited.
With hundreds of thousands of dollars of investments, Kijana altered the educational trajectory and raised expectations of citizens by investing in over 30 schools countrywide, many in Emuhaya Constituency, within Vihiga. The most dramatic of the investments has been that of Mwituha Secondary School, which, with the partnership of the local community, was transformed from the dilapidated remains of an old school to a burgeoning institution of over 400 students. Mwituha's transformation followed years of work in other area schools, particularly Ebusiloli.
Just prior to our official beginning, Ebusiloli Secondary School had roughly 100 students. Today it has over 700. Mwituha's rise inspired a nearby community, Ematsuli, to redevelop their school. The three schools now educate over 1500 students, whereas in the late 1990s, only about 100 students were obtaining a high school education in the area. Consequently, Kijana's investments have also spurred a significant rise in students from the area moving on to a university education. Kijana has helped initiate a renaissance in education in the region.
The present (2021) Governor of Vihiga, wrote "Emuhaya Constituency stands out as having the best road network, the best education facilities and performance (on aggregate) … " Kijana's investments have contributed significantly to this progress. Our new Global Innovation School is in neighboring Kakamega County, and serve students in Kakamega, Vihiga and Siaya Counties, which have a combined population of 3 million people.
The world needs visionary people and schools to enliven the educational experiences of our global youth. We invite you to join us with your energetic support in fulfilling our vision so that more of the hundreds of millions of young people who need greater and more creative educational opportunities will find them. Their expanded opportunity will be the world's gain as these young people fulfill their academic, social and creative promise becoming positive world makers. Join us in building a new generation of innovative learners and thinkers to shape a green, peaceful and prosperous future.
Kenya is an emerging middle income nation, with a motivated, talented and entrepreneurial generation of young people. Kenya's creative and motivated citizenry lacks financial capital however to move closer to their potential. Kijana is contributing to Kenya's and the world's educational fabric by creating a modern pre-K through 8th grade independent school, which will serve primarily average income and highly talented Kenyan youth in western Kenya and infuse new options into our global educational capacity. A modern partner high school is planned as well to provide for our students as they graduate from 8th grade. Human society suffers as significant human capital is underutilized and unfulfilled by our traditional socio-economic and global educational systems. The inaugural Kijana Global Innovation School invests creatively and energetically in this underutilized global human capital, improving our collective global well-being.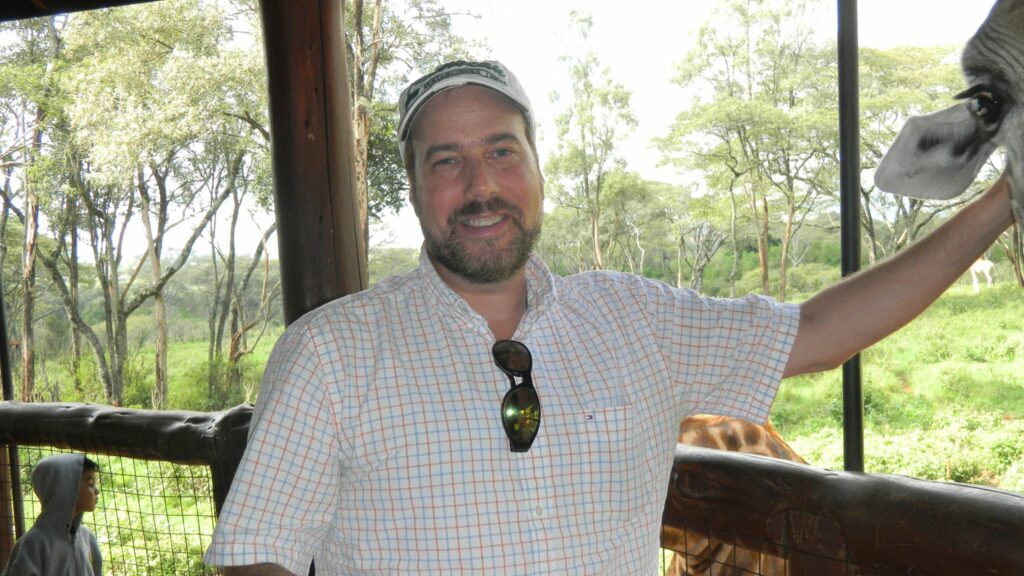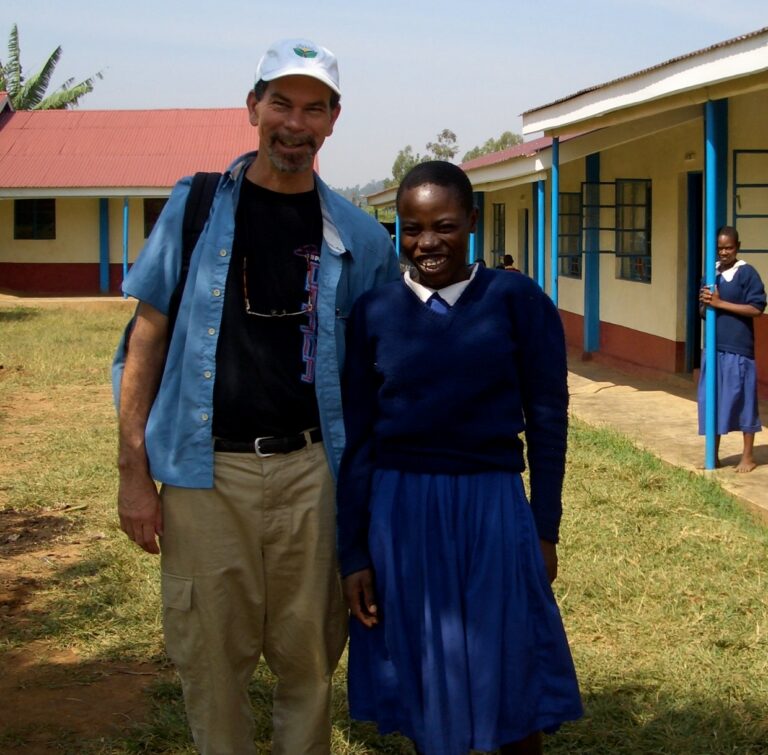 Kijana Educational Empowerment Initiative was founded in 2002, by two American teachers, James P. Cummings and Bruce A. Huber, who today have over 60 years of collective classroom teaching experience. 
James P. Cummings, a Social Studies teacher, served as a WorldTeach volunteer teacher at Ebusiloli Secondary School in Kenya in 1987-88, and has taught at The Prairie School, in Racine, WI, The Benjamin School in North Palm Beach, FL., and Seminole Ridge H.S. in Loxahatchee, Fl. He holds a BA in History and International Studies from Macalester College, in St. Paul, MN, and an MA in African History from the University of Wisconsin-Madison.
James Cummings was listed three times in Who's Who Among American Teachers as a Distinguished Educator in the early 2000s. He received a Distinguished Service Award from his high school, St. Mary Central H.S., in Menasha, WI (2013) and will be honored at the Education 2.0 Conference in March 2022 for "Educational Leadership."
Bruce Huber, an accomplished musician, artist and marine life enthusiast, has taught at the Oakwood School in Poughkeepsie, NY, The Good Hope School, on St. Croix, in the US Virgin Islands, and at The Benjamin School. He holds a BA and MFA from Bard College.
Realized by a Dedicated Local Team
The physical development of Kijana's Global Innovation School is led by two prominent, talented and energetic local team leaders who predominantly work behind the scenes, but are key to the overall success of our emerging school project.
Since May 2019, Ebby Shiroya has served as Kijana's Project Manager and Director. She is responsible for overseeing daily operations related to the school's development and construction needs. 
Jeremiah Awori is Kijana's multi-talented Chief Architect. Mr. Awori is an example of the unique grassroots connections that Kijana President James P. Cummings has been able to establish and cultivate in Kenya. Their association has spanned over two decades and Mr. Awori has been instrumental in the design, construction and completion of a variety of Kijana school enhancement and beautification projects in many parts of Kenya.