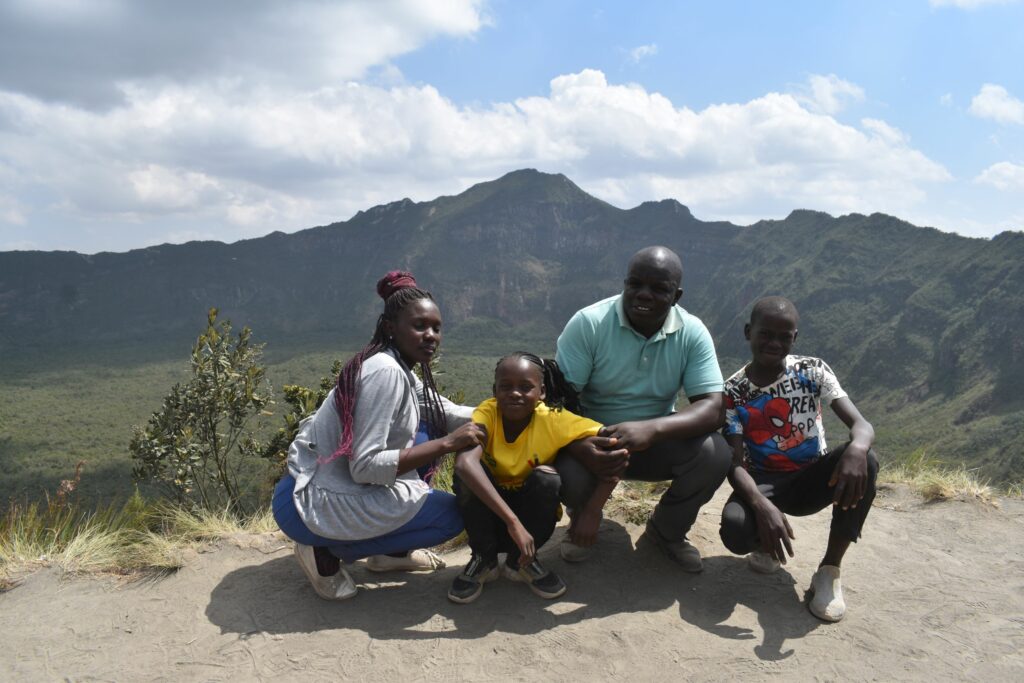 Kenya is a beautiful country with amazing people. Our students are exploring it through the continuing "Care, Share and Explore" Program. Kenyan schools were closed in August for a two-week break and we took advantage of the time by taking the 3rd through 8th grade students and many of our teachers on another exploratory expedition. Students hiked in Mount Longonot National Park, visited Lord Egerton Castle, explored geology at the Kariandusi Diatomite mines, participated in team building activities, shared stories over campfires, went swimming again and gained first-hand knowledge of a new region of the beautiful country of Kenya. 
Below, Everlyne Akolo (grade 8) shares reflections of her experience at Nakuru.
"During the August holiday, our school organized for us a trip to Nakuru. Sincerely, I have never been there. I knew that I had a lot to learn. After a distance of about two hundred kilometers, we arrived in Tumaini Cottages and Conference Centre where we camped. The place was very fantabulous.
The next morning, we began our journey to Mount Longonot. Our teachers had informed us about that. After a very short distance from the camping site, we finally arrived. We were welcomed by the tour guides who were going to inform us about the mountain. The mountain was 3.5 kilometers high. It last erupted in the 1860s, so it is a dormant volcano. After being told that, we began the hike. After hiking for almost 2.5 kilometers, some of us were very tired. Some even went back to the main gate. I decided to struggle and finally reached Olongonot crater. The distance around the rim was 7.2 kilometers and a diameter of 2.6 kilometers. You can imagine how big it was. After discussing about it, we took photos and went back to the main gate.
The next day, we began our journey to Lake Nakuru National Park. My first animal that I saw was an impala. A male impala is very polygamous. The male impalas have horns, while the female doesn't. The male impala has to fight the others, so that it can inherit the female ones. We were also told about the flamingoes. We have the greater and lesser flamingoes. The lesser flamingoes are pinkish in colour, while the greater flamingoes are whitish in colour. You will mostly find them at the lake's shores We also saw the giraffes. One kick of a giraffe can kill a lion. The lion sleeps for twenty hours. Indeed, I had really learnt a lot.
On the third day, we began by a little bit of exercise. We played games and danced good songs. After that, we began our journey to Kariandusi. My first time I heard about Kariandusi was when we were learning social studies. We finally arrived at the mine. It is used to make water filters and heat insulators.
We departed from the mine and went to Lord Egerton Castle where we learnt the history of Morris Egerton. The construction of the castle ended in 1952. The house had fifty-two rooms. You can imagine how big it was. His house was a no-go-zone for women. He owned almost 80 percent of the Nakuru city. 
We had really learnt a lot. I would like to thank the people who sponsored our tour. I am very grateful."